We are always seeking qualified mechanics and helpers to join our team.  Interested candidates should email their resumes to sales@sentryny.com or call 631-723-3095.
Fire Sprinkler Mechanics/Fitters
The ideal candidate should have 3-5 years of sprinkler fitting, pipe laying/threading and lift experience.  Must also be able to read and interpret blueprints.
*Paid time off and personal days included
*Wages/Salary negotiable as per experience
*Eastern Suffolk County residents are encouraged to apply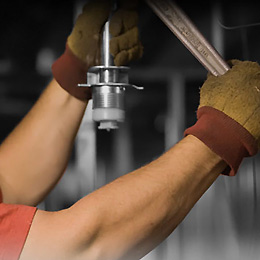 Required license or certification:
Driver's License
Required education:
High school or equivalent
Languages:
English
Fire Sprinkler Installation Helper/Plumber's Helper
The ideal candidate should have at least 1 year of plumbing experience.  Fire sprinkler experience is helpful but not necessary.  There is potential for advancement.
*Paid time off and personal days included
*Wages/salary negotiable as per experience
*Eastern Suffolk County residents are encouraged to apply

Required license or Certification:
Driver's License
Required education:
High school or equivalent
Languages:
English